The new Inklingo shape collection for Quilted Diamonds was designed for quilters who have sewn diamonds from Quilted Diamonds or Quilted Diamonds 2 over the years and are looking for an easy way to set them.
What if what you really need today is a fast and easy baby quilt, by machine?
This is not my suggestion for a fast and easy baby quilt but stay with me, okay?
An Inklingo shape collection for all of Quilted Diamonds is not feasible because there are hundreds of different shapes in the diamonds.
However, the setting shapes for Love & Friendship (above) are perfect for quilters who have hand pieced diamonds crying out for a setting and for grandmothers-to-be who have daughters crying out for a baby quilt.
In either case, the new Inklingo for QD shape collection is perfect.  It includes everything I need—sashing and cornerstones and plain diamonds.
Print the shapes on fabric, cut and sew!
No need to make freezer paper templates
No need to mark pencil lines manually
Sew by machine.
When a friend asked me for a design for a baby quilt recently, Quilted Diamonds was on my mind so this is the result.
Her daughter wants a baby quilt in black and white with a bit of pink and orange. This examples is 35 x 44 inches and meant for machine piecing with Inklingo.
This example is about 45 x 61 inches and I eliminated the black. (This may mean I am not modern. LOL)
In the next few days, I will explore this idea in more detail, so please subscribe (top of right sidebar) so you don't miss anything.
Color variations, not necessarily for babies
Monkey's Cheat Sheet
Counting the shapes
Yardage requirements
Worksheet to color
Assembly tips for machine piecing this design
REMINDERS
I'll keep the special sale price of $15 on the Inklingo for Quilted Diamonds shape collection for a few more days, okay? Main Quilted Diamonds Page
There are FAQ about Quilted Diamonds on the blog too.
I will be sharing more photos on the Inklingo Facebook page. If you are on Facebook, please "like" and "comment" and "share" my photos. It helps.
Thank you for visiting. See you again soon?
Linda & Monkey

New to Inklingo? Order and download free shapes and start sewing in the next few minutes. Quick Start (Always FREE.) There are triangles, diamonds, and squares in the free collection—great for dozens of different blocks.
$10 Coupon!  8 Year Anniversary Special on the handbook
25 Signs YOU are an Inklingo Quilter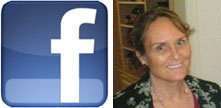 I will be sharing more photos on the Inklingo Facebook page too, but Facebook only shows my photos to about 20% of the quilters who have "liked" the page, so the best way to stay up to date is to subscribe to the blog (top of right sidebar).