Monkey and his little friend are singing. (Ooops. Forgot to turn on the mike.)
O Canada!
Our home and native land!
True patriot love in all thy sons command.
With glowing hearts we see thee rise,
The True North strong and free!
From far and wide,
O Canada, we stand on guard for thee.
God keep our land glorious and free!
O Canada, we stand on guard for thee.
O Canada, we stand on guard for thee.
Inklingo is Canadian—but we are international too.
On the last count, Inklingo shape collections had been downloaded in 65+ countries and territories including unlikely places like Gibraltar, Colombia, South Korea, and Egypt. Everyone is welcome, thanks to the Internet!
NEW ARTICLE ON QUILTINGHUB TODAY!
Inklingo is international and so is QuiltingHub.
If you signed up for the QuiltingHub monthly newsletter, you know there is a new article about the tools in my sewing kit for hand and machine piecing.
To celebrate the holiday, please visit QuiltingHub to see 5 of my favorite tools and tips for using them AND log in to rate the article (thank you!) or share the link on Facebook.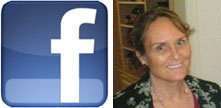 If you want to see Inklingo in your timeline, please go to the Inklingo Facebook page and click "Get Notifications" in the drop-down menu under the like button.
To show Facebook that you are interested in what I post there, please "like" or even better—"share" my photos.
INKLINGO — CANADIAN THROUGH AND THROUGH

The Quick Start Guide under the Support & Goodies tab explains 3 simple things that make Inklingo possible—not including TimBits, health care, chocolate, disappointing hockey teams, short summers, and no Goods and Services Tax (GST) on international sales.
We think Inklingo makes sewing more fun and that's a great Canadian export.
ARE YOU SUBSCRIBED?
Facebook is fun—but the blog is still the best place for me to teach or write longer messages, so I hope you will subscribe (top of right sidebar).
See you on Facebook?
And QuiltingHub?
Please. And thank you. (Canadian, eh?)
Fireworks tonight.
Linda & Monkey

New to Inklingo? Order and download free shapes and start sewing in the next few minutes. Quick Start (Always FREE.) There are triangles, diamonds, and squares in the free collection—great for dozens of different blocks.
$10 Coupon!  8 Year Anniversary Special on the handbook
25 Signs YOU are an Inklingo Quilter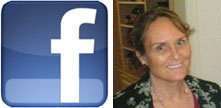 Have you liked the Inklingo FB page yet? AND chosen "Get notifications?"