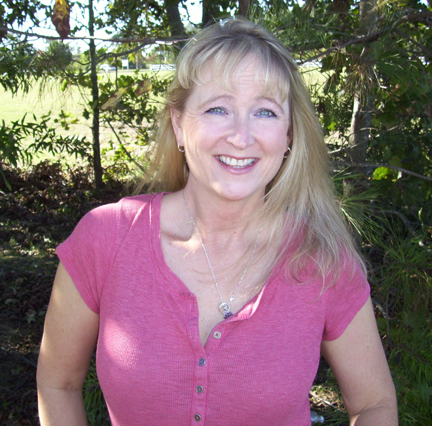 BONNIE IS ON EASY STREET!
A little bird told me that Bonnie Hunter is doing a new mystery quilt and it's called Easy Street! Hooray!
It is great fun and it is free! Thank you, Bonnie!
Bonnie and I worked together on last year's mystery too. I am a little bit late to the party. She has already posted two clues and both are Inklingo-able.
It you enjoy a mystery, this is a very special time of year.
The first clues for Easy Street are on Bonnie's blog. 
FLYING GEESE
Bonnie makes magic happen with squares, rectangles, and triangles. This time, there are Flying Geese which use 1.5 inch Half Square Triangles (HST). They are in several Inklingo shape collections, including HST 00B.
Machine piece with Inklingo for the easiest Flying Geese ever!
no wasted fabric
no need to rotary cut long strips
no dog ears
no waiting for rulers
no instructions which require you to cut in a certain special sequence
never have to sew a stretchy bias seam before it is cut (and no yucky starch either!)
perfect results, so no need to trim off slivers of fabric
Illustrated instructions for Inklingo Flying Geese are in the free PDF of Triangle Tips (under the Machine Piecing tab on the Inklingo website).
We have written about how to sew Inklingo Flying Geese on the blog before.
Bonnie teaches a method which uses two specialty rulers and strips of fabric, but she has introduced many quilters to Inklingo too. She has a big following among Inklingoists.
For the mystery, for Inklingo Flying Geese which finish 1.5 x 3 inches, you just print one of the two fabrics, as described in the Triangle Tips PDF.
For Easy Street, print 9 sheets of 30 HST (1.5 inch) on fabric 7.5 x 12.5 inches and layer with 32 squares (4.25 inches, not printed) to make 4 perfect Flying Geese at a time!
This works perfectly for Flying Geese. You don't print the big triangles at all.
NO NEED TO CUT INTO STRIPS!
Quilters who follow Bonnie's scrap system cut all of their scraps into strips in advance and store them that way.
You can print on strips with Inklingo, but it is easier to work with regular scraps, fat quarters, etc.
I am a big fan of Bonnie's quilts. You don't have to be a stripper to be a fan of Bonnie's!
PRINT ON STRIPS WITH INKLINGO? YES
Cutting scraps into strips is not the easiest way if you use Inklingo, but you can use strips with Inklingo if you need to.
See the Top Ten Tutes (tab on the All About Inklingo blog) for tips on printing on jelly rolls and scraps.
For example, if you are printing on a scrap which is a 2 inch strip, you will need to position it on a strip of freezer paper which is cut 3 inches wide because that is the minimum width for custom sizes on an Inkjet printer.  I print on scrap paper first to see where to position the fabric on a strip of 3-inch wide freezer paper.
PRINT SHEETS OF TRIANGLES
It takes longer to print several narrow strips, so you can avoid it by printing a whole sheet of triangles, cutting it into rows, layering  the rows on your pre-cut 2-inch strips right sides together, and using the printed lines to cut all of the triangles apart. (If that is what you plan to do, use Layout 2, so the rows will be 2 inches wide.)
LAYER TO CUT WITH INKLINGO
Most Inklingo quilters like to print all of the shapes—spoiled!—but there is a method which uses minimal printing for machine piecing the triangles individually. (This is different from the method in the Triangle Tips PDF.)
You can use a printed sheet of fabric to cut several layers at a time. The printed fabric acts like a big, special template (above), so you don't have to measure when you cut!
Use any ruler for a straight edge. Just cut on the lines! The lower layers don't have sewing lines and matching marks, but you don't have those with a specialty ruler either.
Layer to Cut is one of the great Inklingo methods described in the Hunter's Star Design Book, which is new and FREE for a limited time. Learn how to print one sheet of fabric so you can cut several layers at a time to get perfect shapes—just by rotary cutting on the printed lines!
Isn't it nice that we just happen to have a HUNTER's Star Design Book that helps with Bonnie HUNTER's mystery?  LOL
Go ahead! Order and download the FREE Hunter's Star Design Book to see how you can do less printing, cut perfect shapes without measuring, and have more fun sewing.
PRINTING ON FABRIC GIVES YOU MORE OPTIONS
With Inklingo you don't have to buy specialty rulers or measure when you are cutting, and you don't have to wait for rulers to arrive in the mail.
With the lines of the fabric, you have several choices. I hope I haven't confused you with so many options!
Print sheets of HST and follow the Flying Geese instructions in the Triangle Tips PDF.
Print HST on pre-cut strips.
Print sheets of HST, cut into rows, layer with pre-cut strips, and cut printed and unprinted fabric at the same time.
Layer to Cut
QUILTVILLE CHAT
Bonnie always recommends one method she likes, but quilters on Quiltville Chat on Yahoo use Inklingo and other methods too, and you are welcome to join in the fun and describe how you use Inklingo if it is appropriate for a mystery step.
FINISHED SIZES IN THE INDEX OF SHAPES
Bonnie's instructions are always clear and she always includes the CUT size and the FINISHED size.
You only need to know the finished size to use Inklingo. (No math, no measuring!)
For each clue in Bonnie's mystery, check the Index of Shapes (under the Support & Goodies tab on inklingo.com) to see if the shapes are available.
The same triangles, squares, and rectangles are often in more than one shape collection, so you might already have them!
DOWNLOAD THE EASY STREET INSTRUCTIONS NOW
Even if this is not exactly the right time for you to start a new quilt, be sure to download each step from Bonnie's blog now!
Bonnie's mysteries are always fun, but if you aren't keen on a mystery, and want to know in advance how your quilt will look, you can wait until all of the clues have been revealed before you start. However, you should not wait to download the instructions!  They disappear after a while.
Have fun!
More to come. . .
Aren't you glad you stopped by to read about Bonnie's new mystery? You can subscribe by entering your email address in the right sidebar, so you don't miss anything.
Let the fun begin!
Linda & Monkey

New to Inklingo? Order and download free shapes and start sewing in the next few minutes. Quick Start (Always FREE.) There are triangles, diamonds, and squares in the free collection—great for dozens of different blocks.
$10 Coupon!  6 Year Anniversary Special on the handbook