"Morse Star" variation of Inklingo Star 9 inch with 8 "fussy printed" kites.
There are step by step illustrations for deciding how much fabric you need for No Waste Fussy Cutting in Part 1 of this tutorial.
Part 2 adds a few more ideas and suggestions.
1. OTHER INKLINGO LAYOUTS
There is often a choice of layouts for a shape. Consider the different Suggested Custom Page Sizes for each of them. One custom size may fit the repeat in the fabric better than others.
For example, there are 4 diamond layouts in the free Diamond Triangle Square shape collection. I used Layout A in the example in Part 1. Layout D is perfect for stripes.
There are 3 hexagon layouts for Lucy Boston Patchwork of the Crosses and each has different Suggested Custom Page Sizes, so you can make the best use of the repeat in the fabric.
NOTE: The third layout was added in May 2014. Everyone who has the PDF can download the newest version just by logging into their account. Details here. Anyone who has ordered/downloaded since May automatically has the expanded version.
The original quilt uses 1 inch 90° Hexagons. There are 3 other sizes available (Main Lucy Boston Page) and they all have 3 layouts for hexagons too. Cool, eh?
2. OTHER REPEATS
12 inches seems to be a common repeat, so that is what I used in the example in Part 1.
The fabric above has a 24 inch repeat. In the example in Part 1, I would buy 6.5 yards and would not have to consider the 4 options. (I'll let you discover how I figured that out by yourself.)
For an 18 inch repeat (not as common), I might use different Custom Page Sizes, there could be more waste, and you might have to consider the Options 1 – 4 described in Part 1.
3. OTHER SHAPES
This method works exactly the same way for other shapes like hexagons, 60° diamonds, star points, etc., but you may need sets of 4 or 6 identical shapes/sheets of fabric.
For example, if we were making 6-pointed stars (above), we would need 6 identical diamonds for each star instead of 8.
Inklingo Castle Wall 9 inch includes the bonus triangle, so the center octagon can be 8 triangles with a kaleidoscope effect. Print 8 identical sheets.
This is not the only fussy cutting opportunity with Castle Wall blocks! You can also jazz up Castle Wall by cutting 4 or 8 identical diamonds or 4 or 8 identical squares. The possibilities are endless!
See more of Cathy's spectacular Castle Wall blocks on the Main Castle Wall Page.
POTC is a special case. I like to plan on printing 8 identical hexagons (8 identical sheets). Some blocks only use 4 identical hexagons, but some use 12.
Relax! It all works out.
4. CARRY FREEZER PAPER WITH YOU
In addition to printing the Suggested Custom Page Sizes from the shape collection to take to the quilt shop, consider taking sheets of FP cut to the sizes you expect to use. In the example in Part 1, I would take a sheet 7.75 x 11.5 and a sheet 6.25 x 11.5. They can be a good visual aid.
5. BUY ONE EXTRA REPEAT?
Some quilters like to be extra-cautious and allow an extra repeat, just in case of a misprint or jam.
In the example in Part 1, an extra repeat means we would use 12 x 9 instead of 12 x 8.  (Arithmetic: 12 x 9 = 108 inches divided by 36 = 3 yards).  Allow 3.25 yards for a staggered start.
6. STAND BACK
Consider how you want to feature the fussy cutting. Do you like the "mushy" look when these Inklingo Kaleidoscope Stars are set with gold hexagons or do you think each star should be given more room to shine?
Viewing the blocks from a distance or in a photograph may help you decide.
Whether you fussy cut the shapes or not, it is easier to cut and sew when you have the lines printed on the fabric with Inklingo!
There are detailed instructions for printing, cutting, sewing and pressing diamonds, hexagons, Castle Wall, POTC, and other designs in the archives and the blog is searchable.
SUBSCRIBED?
Please subscribe (top of right sidebar), so you don't miss what is coming next! If you follow Inkingo on Facebook you might even get a sneak peek.
Thank you for visiting.
Linda & Monkey

New to Inklingo? Order and download free shapes and start sewing in the next few minutes. Quick Start (Always FREE.) There are triangles, diamonds, and squares in the free collection—great for dozens of different blocks.
$10 Coupon!  8 Year Anniversary Special on the handbook
25 Signs YOU are an Inklingo Quilter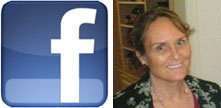 You do NOT have to have a Facebook account to see what I post on the Inklingo Facebook page.
If you do have a FB account, please like my page and choose "Get Notifications" or Facebook will make me pay to show you what I post.
Facebook only shows my photos to about 16% of the quilters who have liked the page unless I agree to pay.
Thank you for subscribing to the blog!