This is Linda Franz's site for Inklingo—downloadable shapes to print on fabric (or for paper pieces)—Lucy Boston, Millefiori Quilts, Quilted Diamonds & Jane Austen.
Inklingo is for creative quilters who want to get precise results faster, so they can make better quilts AND finish what they start. Print quilt templates on fabric and make quilting a pleasure from start to finish.
Welcome to Inklingo! You may have heard about Inklingo when it was featured on The Quilt Show with Alex Anderson and Ricky Tims. (November 21, 2021) You do not have to be a member to watch this one-hour show. Details on the blog.
No matter where you heard about it, I want to make you feel welcome. Monkey and Russ had some fun heckling me but I think you will get the message!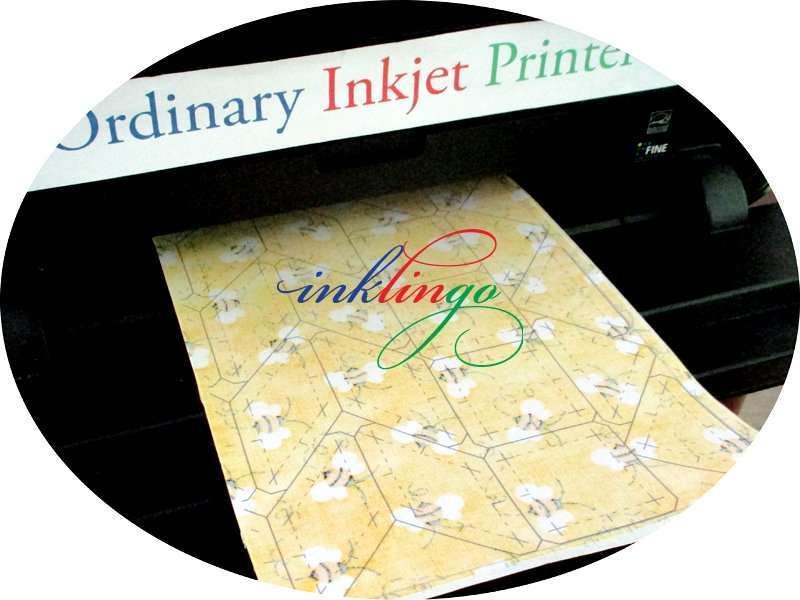 Machine piecing, hand piecing and appliqué.
Quilters like you love using Inklingo!
"Inklingo really made me fall more in love with quilting."  Nancy in Indiana
"Thanks so much for making my quilting life easier."  Terri in Tennessee
"I am loving my new Inklingo life. Retirement and Inklingo—priceless." Heidi in California
"Inklingo really has changed my quilting life. I attempt designs that I never would have tried before. There is not a design too difficult if you use Inklingo."  Charlsey in Texas
"Inklingo is amazing and I am a real fan. Thanks for an absolutely wonderful product."  Fern in Singapore
"I just discovered Inklingo and I'm just thrilled to print my first templates. It was so easy. Thank you!"  Pearl in Massachusetts
"Inklingo is the quilting tool we've always wanted."
"I found Inklingo on Pinterest and have so much enjoyed it. It is really quite amazing. Absolutely the best thing since needles and thread."  Susan in Ontario
"Just a quick email to say what an amazing product inklingo is. I don't want to do anything else at the moment but print out fabric!"  Anne in Australia
"I LOVE the precision of Inklingo! While my words may seem obvious to many, for me, the excitement behind them is epic."  Sue in Wisconsin
"I can't remember when I've been this excited about a new (to me) technique!"  Carolyn in Mississippi